<!— About —>
Freedom to Succeed
A Quantum IT Group Blog
---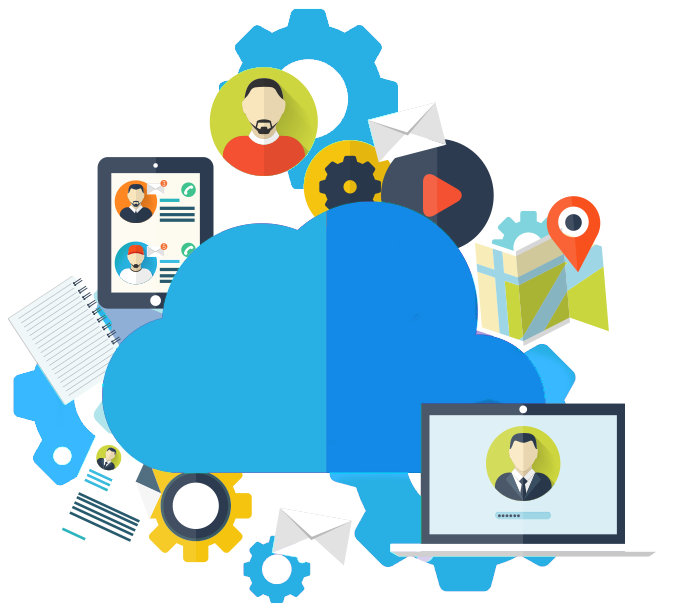 Managed service providers (MSPs) are companies that deliver technology services on a contract or subscription basis. They typically consult, deploy hardware and software, manage operations and handle upgrades, updates and security issues. MSPs may offer varying tiers of service and pricing, based on client and customer needs. Because of the many different services that MSPs offer, it can be difficult selecting the right provider. This is why we have compiled our list of the top five managed service providers in the DFW Metroplex.
Quantum IT Group is one of the top leaders in the local MSP market. They focus on providing expert-level services and support to SMB and startups. By making the customer their priority, they have grown a large reputation and can proudly claim that they are trusted by over 750 different companies. They partner with the most innovative companies, such as Microsoft, Amazon, HP, AT&T, and Ubiquiti, so that their customers are guaranteed the best, cutting-edge services available. Quantum IT Group is the best in the business when it comes to customized VoIP solutions, custom-built managed networks, and secure cloud services. At the end of the day, they are passionate about making their clients successful by providing cost-effective solutions that increase business productivity.
Loyalty Methods is an MSP that focuses primarily on UI/UX. Since their first implementation, they've been solving complex integration and data problems and delivering high-quality Customer Experience solutions. Their clients span many markets, such as retail, airlines, travel, and hospitality. They have created products to keep the communication between those systems and their loyalty system, fast and simple. They have immersed themselves within their customer's operations and learned the importance of integrating with numerous systems and partners.
NetworkElites is another local MSP that focuses on meeting the level of service that their customers need to keep business running smoothly. They have a long list of managed services available, ranging from daily tasks such as network health checks, to monthly functions such as patch management, to quarterly jobs like server/storage recomposing. Their job is to help their customers successfully navigate technology changes and help relieve the IT burdens to give you peace of mind.
CTG has provided IT services to Texas businesses for many years. Their mission is to help executives leverage technology to secure revenue by reducing risks & keeping a predictable IT budget. They deliver technology consulting, support, services, and maintenance using cost-effective approaches that help their clients increase productivity & maximize profitability. While CTG originally focused on "break-and-fix" services, the company realized that we had more to offer local businesses and began focusing on creating reliable technology solutions to help them excel.
3i International is a managed service provider that focuses on basic IT support. Since early 2000, they have helped hundreds of businesses increase productivity by making IT a streamlined part of operations. They advertise that they have all-inclusive onsite and remote support — simple and transparent pricing with no hidden charges. The 3i International team consists of project managers, system analysts, network analysts, network administrators, web developers and desktop support technicians. Clients receive years of collective knowledge in IT support.
Conclusion:
While there are many different MSPs to choose from, it is important that you pick the company that best fits your needs. That is exactly why Quantum IT Group works hand in hand with their customers from day one. Their goal is to help their customers succeed by meeting, and exceeding, each and every need. Whether your company is in need of a new VoIP solution, wanting to migrate to the cloud, needing a secure data backup for disaster contingency plans, or even looking to relocate your office and need help moving and setting up your IT equipment, Quantum IT Group will work with you through every step. Their goal is to help you succeed by cutting costs and increasing business efficiency and productivity.
---
<!— Bootstrap core JavaScript —> <!— Plugin JavaScript —> <!— Contact form JavaScript —> <!— Custom scripts for this template —> <!— Footer —>